About Us
Central Assisted Living is a vibrant assisted living community, conveniently located in the heart of Queens, NY. We have been proudly serving the Greater Queens Borough and Nassau County community as a family-owned and operated community for nearly 40 years, taking pride in our ability to care with dignity, compassion, and respect. We offer a full range of supportive care services, activities, and amenities aimed at giving each and every one of our residents the ability to thrive with as much independence as possible.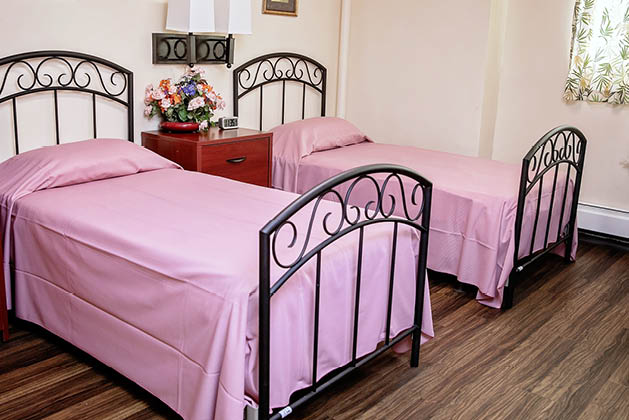 Our Mission
At Central Assisted Living, we believe in a resident-centric care experience. It's not just a mantra but a mandate, a responsibility to ensure your loved one receives the best possible care and comfort. Our forward-thinking approach has earned us widespread acclaim, and we've been the recipient of numerous awards and accolades for our quality of care.
Unrelenting in our pursuit of care, benevolent in our approach to administering it, we promise to stop at nothing to help your loved one live life forward, to the fullest.
Core Values
The Core of Central Assisted Living:
Commitment to People First:
To always be sensitive to the needs of each and every person as an individual – resident, family, and staff alike.
Commitment to Care:
To continuously aim to provide the highest quality of care.
Commitment to Community:
To be active members of the communities in which we reside.
Commitment to Dignity:
To honor each and every resident, to treat them with the respect and dignity they deserve.
Commitment to Diversity:
To value, celebrate, and learn from our differences.